Current Partners:

Endomimetics has developed a BioNanomatrix that can be used to coat these devices and mimic human tissue which minimizes the need for additional surgeries, improves the longevity of the device, reduces complications associated with having foreign items implanted in your body.
Previous Partners:

BioAlabama is a statewide organization representing Alabama's bio related industries, research scientists, clinicians and business professionals who are working together to foster, develop and support the life sciences in Alabama.
---

Intramedical Imaging (IMI) markets a family of surgical probes including Surgical Gamma Probes for sentinel lymph node biopsy in breast cancer and melanoma surgery, and PET Probes for intraoperative Gamma Probe and Beta Probe tumor detection and surgical margin evaluation.
The technology is based on the injection of radio-pharmaceuticals that emit gamma or beta rays. Surgeons use our probes to locate the sentinel lymph nodes or cancerous tissues that accumulate the radio-pharmaceuticals.
---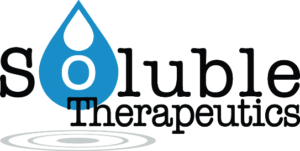 Members of our team served as the Chief Executive Officer and Chief Financial Officer for Soluble Therapeutics until it was sold in November of 2016 to CytoBiosciences, Inc.